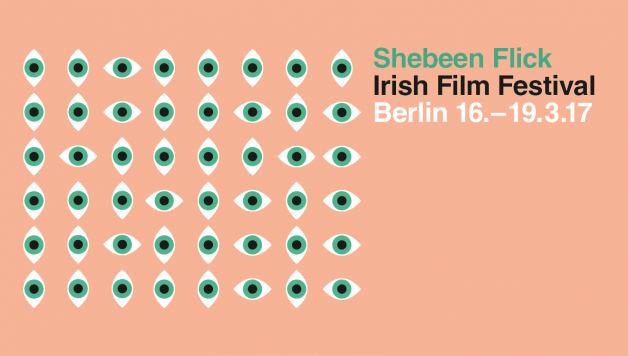 Shebeen Flick Irish Film Festival | Off The Record
▷ Letzte Änderung: 2017-03-14
On Air:
14 March 2017, 10pm
This week on Off The Record: Fernanda Parente, founder & director of Shebeen Flick Irish Film Festival Berlin. The upcoming Shebeen Flick will take place on 16th-19th March 2017 in Kino Moviemento in Kreuzberg. Each feature film will be paired with a short and, whenever possible, the filmmakers and cast will attend the screenings and take part in Q&A sessions with the audience at the Shebeen Pop-up Bar.


---
Name?
Fernanda Parente
Mission/Passion?
Shebeen Flick's mission is to put a spotlight on new Irish cinema by presenting a curated programme of Irish films that have not yet been distributed in Germany alongside favourite Irish classics.
Why are you here?
To talk about the upcoming Shebeen Flick Irish Film Festival Berlin, which takes place on 16th-19th March in Kino Moviemento, Kreuzberg.
---
Off The Record is hosted by Elizabeth Rushe and Chris Morrin. Catch the two hour English language show every Tuesday night (usually ..) from 10 p.m.!
On Off the Record, Elizabeth and Chris share their experience of living in Berlin, showcase new music from all genres, and highlight the best of Berlin's creative community. Off the Record regularly features guests whether writers, film-makers, bands, or bakers, to share their stories.
Contact Off The Record at offtherecord@fluxfm.de or via their official Facebook-Fanpage!
:infoboxelizabeth:
:infoboxchris: