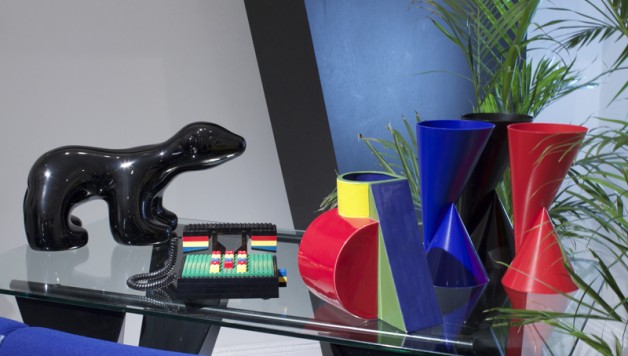 Burnrate / commercial space | Radio Arty
▷ Letzte Änderung: 2015-07-01
Im Radio:
2. Juli 2015, 19 Uhr
6. Juli 2015, 24 Uhr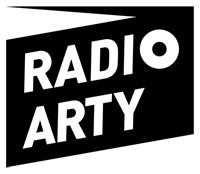 Diese Woche sind Glen Gefken und Scott Redford Gäste bei Radio Arty. Die beiden Künstler betreiben die Galerie Burnrate und proklamieren vollmundig das Ende der zeitgenössischen Kunst.

---
WE ARE ALL PROSTITUTES / POST IDENTITY ART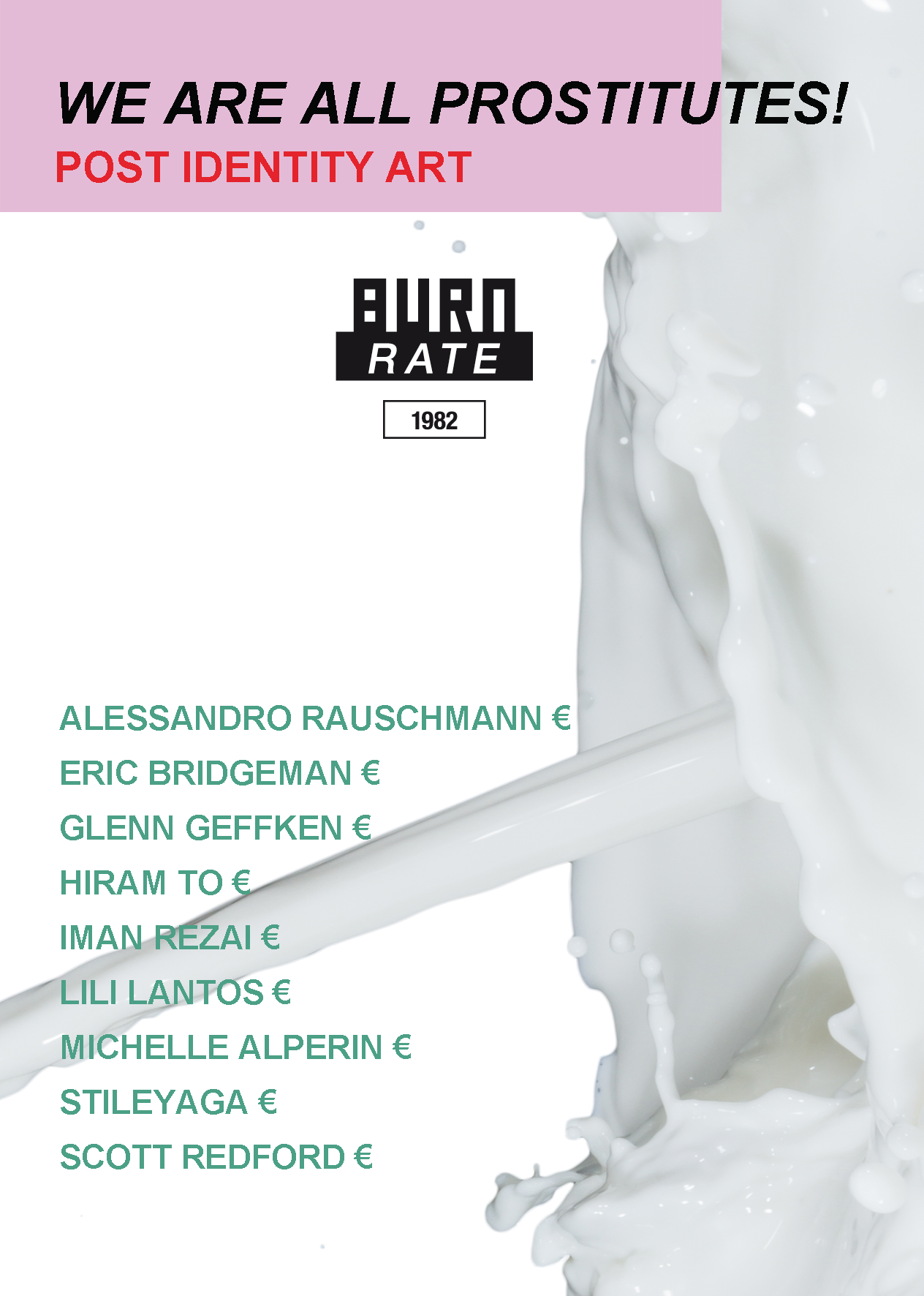 Why does the Persian artist born in Germany HAVE to work with rugs?
Why does the gay artist HAVE to use pink and / or leather?
Why does the Jewish HAVE to make art out art out of bagels?
Why is that white people CAN'T dance.
Many artists are personally offended by the imposed "imperative" to embody their supposed identity. It is as if they cannot escape the skin they're in.
Artists:
Alessandro Rauschmann €
Eric Bridgeman €
Glenn Geffken €
Hiram To €
Iman Rezai €
Lili Lantos €
Michelle Alperin €
Scott Redford €
Stileyaga €
BURNRATE is a new Artist's Project in the former West, we declare the new era of POST CONTEMPORARY ART. The Internet is now the main platform for the dispersion of images. Most images circulate on the Internet as JPEGS, therefore the main visual content today is the JPEG. The Internet has irrevocably changed all culture and cultural production and CONTEMPORARY ART. BURNRATE was founded by Scott Redford and Glenn Geffken in Berlin, 2014. BURNRATE / commercial space is an design/art crossover project specialising in 80s design and Pop objects as well as current art works. We like all things 80s especially Memphis and sub Memphis and even sub sub sub Memphis. We even like Miami Vice 80s 'pastel' postmodernism. We believe the meaning of existence is written on the world's surfaces. We also recommend our 'sister' store Bauhaus Hardware for the sheer visuality of their product displays. This is the reason Bauhaus in winning the war. BURNRATE IS A TOTAL ARTWORK. FREE HUGS. BURNRATE exhibits continuously at our premises in Berlin and we have exhibited most recently at Poppostions Art Fair 2015, Brussels. The next show WE ARE ALL PROSTITUTES / POST IDENTITY ART on 3 July, 2015, 7 pm is the opening of a series of shows that imagine the possibility of the future of art.
We are for art as artifice and film prop; low over high culture; popular over aristocratic taste…and we have passion for eyewear as we know BAUHAUS IS WINNING THE WAR!
:infoboxyaneq: