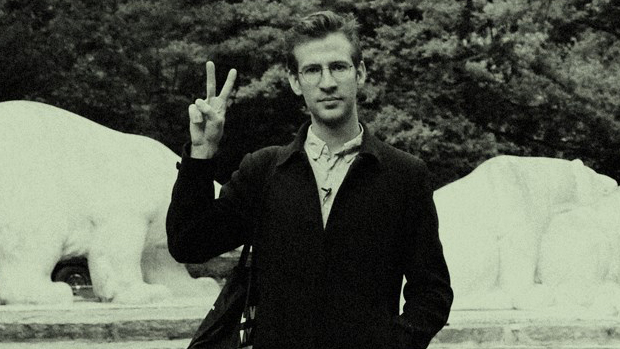 Walrus & the Bear | Off The Record
▷ Letzte Änderung: 2015-12-08
On Air:
8th of december 2015, 22pm
Tonight on Off the Record it's the podcast special! Elizabeth and Chris talk to Wouter aka Walrus from the Walrus & the Bear podcast about all things podcast. Tune in from 10pm.
Name:
Wouter aka Walrus


Your Passion:
Podcasting, Radio & Documentaries


Why are you here?
I am here to find out what the Podcasting & Radio community in Berlin is all about.


Where could we incidentally meet you?
For the bi-weekly podcast you can subscribe on iTunes @walrusandthebear. Other than that I'm a tour guide, so you can catch me on the street. And I'm serving top-notch coffee's Thursday's and Sunday's at Floor's in the Schönleinstr. 6, stop by and we can talk some smack.


Something else we need to know about you?
From Amsterdam, wears glasses, likes Sudanese falafel.


Off The Record is hosted by Elizabeth Rushe. Catch the two hour english language show every tuesday night (usually ..) from 10pm!
Elizabeth plays all sorts of great alternative music, from Indie to folk to punk to electronic, tells some pretty cringe-inducing jokes, and gives you the latest news inside and out of the music and cultural scene in Berlin and beyond. And Exberliner, Berlins English Language Magazine, is giving you the best tips for spending the night.
Contact Off The Record at offtherecord -at- fluxfm.de or via their official Facebook-Fanpage!
:infoboxelizabeth: