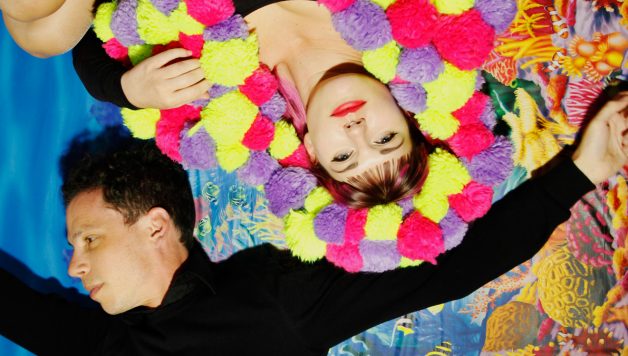 Ducks! | Off The Record
▷ Letzte Änderung: 2017-02-07
On Air:
7th of february 2017, 10pm
This week on Off the Record we have special guests Ducks!, who are bringing in their new single "Time Taken" for us to play, and will fill us in on what it means to surrender to the joys of disco bass, noisy guitar and joyous backing vocals of the ba-ba-ba variety.
Name:
Mission / Passion:
Our passion is addition. Nothing excites us more than adding a thing to another thing and then hearing the third thing that inevitably results. (Ding Ding Ding)
Why are you here?
Mostly, trying to turn the sounds we hear in our bird-brains into sounds that humans can hear. When that's done, we will fly away.
Where can we see/meet you next?
It's difficult to say. We're about to disappear into our Tiny Lights studio to mix our new album, Nak Nak. We may be some time. But you can see us wearing robot costumes and singing about isolation and paranoia with cardboard rabbits and balloons anytime you like in our new video, "Time Taken".
Your insider tip?
Keep a close eye on the artist formerly known as Ray Mann, an extremely talented human, and true friend to Ducks! He is in the process of transforming himself from Berlin's best indie neo-soul bandleader into something even better.
What else should we know about you?
We are Ducks!
Website / Facebook / Instagram / Soundcloud

Off The Record is hosted by Elizabeth Rushe and Chris Morrin. Catch the two hour English language show every Tuesday night (usually ..) from 10 p.m.!
On Off the Record, Elizabeth and Chris share their experience of living in Berlin, showcase new music from all genres, and highlight the best of Berlin's creative community. Off the Record regularly features guests whether writers, film-makers, bands, or bakers, to share their stories.
Contact Off The Record at offtherecord@fluxfm.de or via their official Facebook-Fanpage!
:infoboxelizabeth:
:infoboxchris: