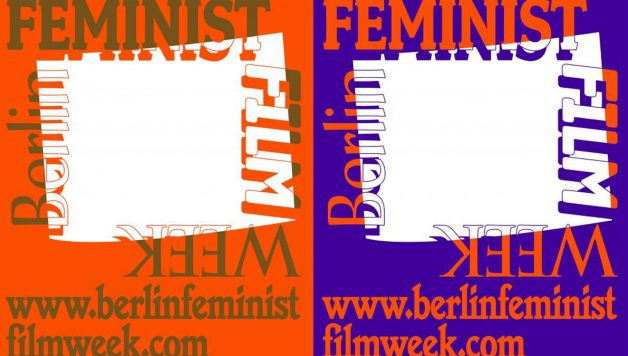 Karin Fornander & Mary Ocher | Off The Record
▷ Letzte Änderung: 2017-03-06
On Air:
7th of March 2017, 10pm
This week on Off The Record Karin Fornander, founder of the Berlin Feminist Film Week, will tell you more about the annual film festival and how it contributes to gender equality. Also musician, director and visual artist Mary Ocher drops by to talk about her umcoming album The West Against The Peole which will be released with a big show on the 10th of March.

---
Karin Fornander
Mission:
Spreading feminist values via cinematic experiences. Get into as many discussion about patriarchy and gender norms as possible.
Why are you here?:
To fulfill my mission stated above, and to promote the upcoming Berlin Feminist Film Week.
Where can we see/meet you next?
At the Berlin Feminist Film Week, which takes place from March 8-14 at Babylon Kino, AGORA Rollberg, Griessmühle and ACUD next week.
What else should we know about you?
If I did not run a film festival, I'd spend ever more time on browsing ebay for vintage finds.
Have you an insider trip?
I'm not very film industry savvy, but I stay up to date with films and TV shows that fit our festival as much as I can. More importantly though, I read about feminism a lot. If you are going to work with something like feminism you have read, stay-up-to-date, be prepared to question your own opinions a million times, know when to take a step back and listen, give space to those less privileged, listen to people's stories, worries and narratives and don't be afraid to re-evaluate and re-state your own beliefs and agenda – feminism like all political movements is in constant change and you have to keep up.
---
Mary Ocher
Russian born Mary Ocher moved to Tel Aviv as a child and has been living in Berlin for the past 10 years, persisently creating passionate, uncompromising work. Her music is thought provoking and creatively pushing against the current, dealing with subjects of authority, identity and conflict. Her shows are filled with that beautifully strange mixture of traditional folk, raw 60s garage, ambient with ethereal vocals and abstract synths, experimental pop with African and South American rhythms.
All this leaves an impression that polarizes.
Her newest album The West Against The People – a collection of solo tracks, tracks with her two drummers from Your Government, and elusive legends Die Tödliche Doris and Felix Kubin – proves again that she is as creative and self-inventive as ever. A featured essay elaborates on the themes of the album and analyzes the current sociopolitical climate.
Mary Ocher will be releasing this album as part of the ICH BIN EINE BERLINERIN-Show which will take place at the SO36 on the 10th of March.
---
Off The Record is hosted by Elizabeth Rushe and Chris Morrin. Catch the two hour English language show every Tuesday night (usually ..) from 10 p.m.!
On Off the Record, Elizabeth and Chris share their experience of living in Berlin, showcase new music from all genres, and highlight the best of Berlin's creative community. Off the Record regularly features guests whether writers, film-makers, bands, or bakers, to share their stories.
Contact Off The Record at offtherecord@fluxfm.de or via their official Facebook-Fanpage!
:infoboxelizabeth:
:infoboxchris: